If you missed Susan Sinclair of Skyland World Travel & Columba Calicchio of AmaWaterways
discussion on River Cruising through Europe please click below!
Allow yourself to sit back, enjoy and dream about travel in the future!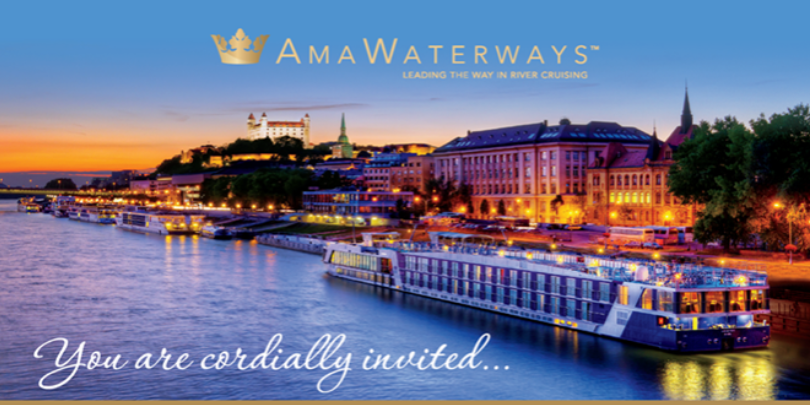 Looking ahead to luxury river cruising with AmaWaterways
Join us, virtually, to learn about cruising with AmaWaterways! European River Cruises transport you, bring you up close & personal to your destination - they feature fascinating history, art and culture, stunning landscapes, with fine wine and food along the way. Sail the Danube, Rhine, Seine and many other European & Exotic rivers with AmaWaterways!
#amawaterways #discoverama #danuberiver #rivercruising #europecruise #luxurycruising #rivercruise
---
Due to the Coronavirus – "Skyland World Travel" "OPEN" One day a week every Thursday by appointment only.
The requirements are only 2 people with masks per appointment.
Please feel free to call or contact me ANY time via the office phone it will go straight to Susan Sinclair (owner) cell phone or contact any of the following Travel Advisor by email.
We are always available to answer your questions or book your next adventure.
Office Phone 908-852-7081

dtravel.com
pauline@skylandworldtravel.com
janice@skylandworldtravel.com

Thank you for your understanding
as we try to do the most responsible thing
during this world crisis.
Coronavirus Disease 2019 Information for Travel
This page includes information about Coronavirus Disease 2019 (COVID-19) for travelers and travel related industries.
https://www.cdc.gov/coronavirus/2019-ncov/travelers/index.html